PIZZA ITALIANO!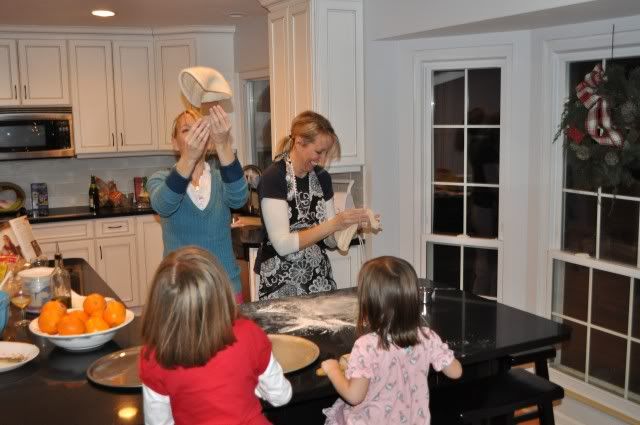 Now I'm not trying to highlight my newfound talent...but why not. Aren't sisters supposed to be competitive?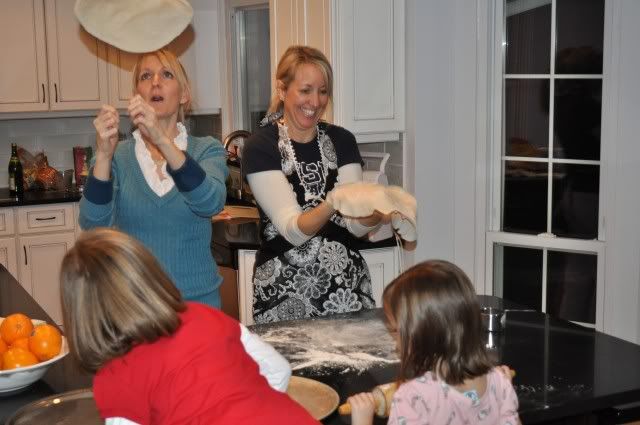 humm, maybe it was the cameras fault for not catching her dough in the air...or not :)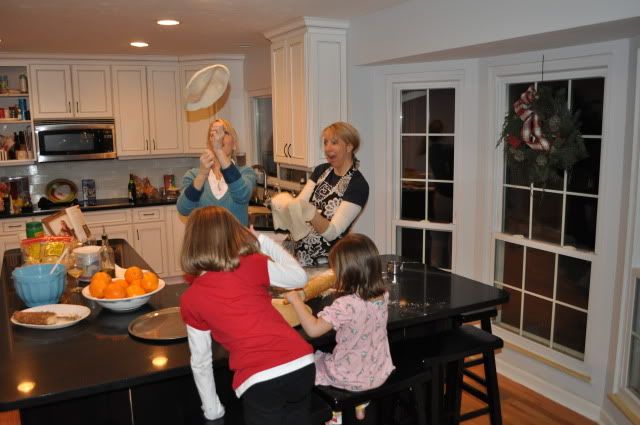 Pizza pie flyin' high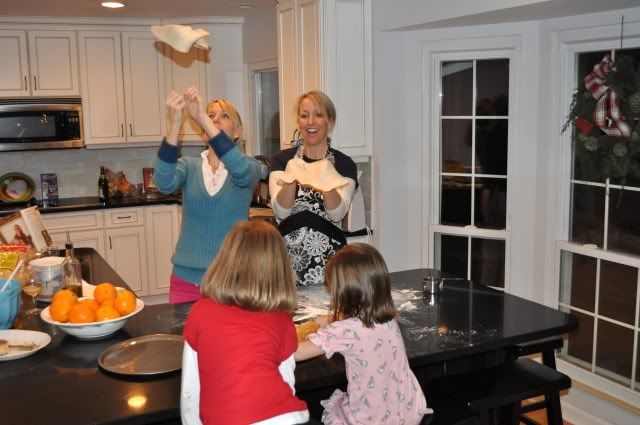 I'm not one to point out flaws but is that a hole I see?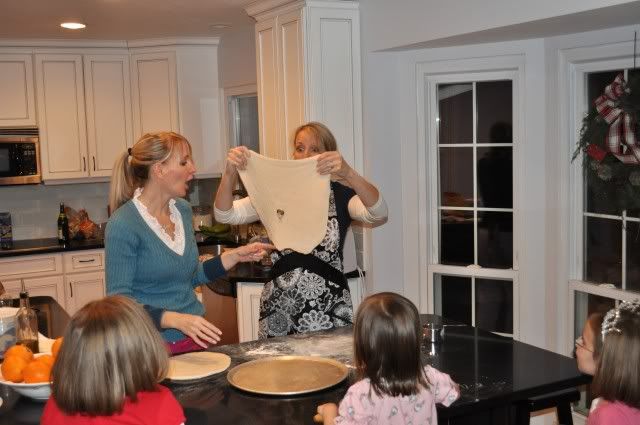 We topped off our night with games & treats, it's always a party when Aunt Piggers is in town!